Procedure
Proceed as follows to add an assessmentQ certificate:
In the Certificates tab, click + Add in the upper right of the module.
Fill in the Add certificate form: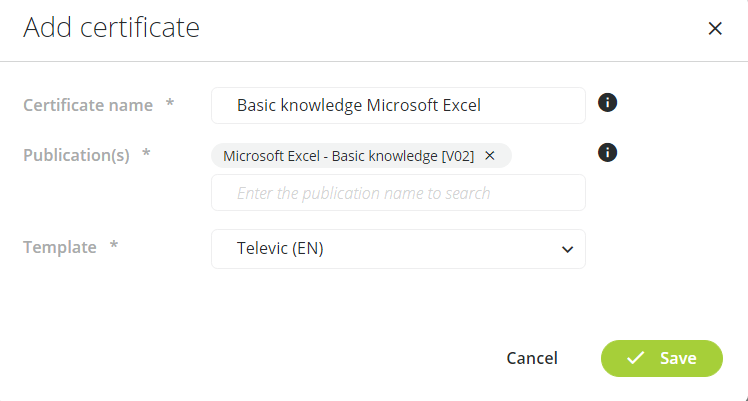 Enter the certificate name.

Note: This name will be shown on the certificate.
Add one or more publication(s) for which this certificate applies.


Notes:
- The candidates will receive a certificate when they successfully complete one of these publications.
- You can use one and the same publication in one certificate only. When you delete this certificate, you can use the publication again in a new certificate.
- You cannot add SCORM assignments.
Select a template.

Note: The language on the certificate depends on the template used for the publication. To receive a template for your organization, contact Televic Education via support@televic-education.com

Click Save.
Result: The new certificate is added to the certificates overview.