Edumail: Edumatic exercises via e-mail
A new Edumatic module is available allowing you to send Edumatic exercises via e-mail:  
An easy-to-use wizard takes you through the steps to create your e-mail campaign.
You can customize the mail template to the look and feel of your company / organization.
You decide how often the users receive an Edumatic exercise in their mailbox: every day, week, month or year.
When answering the exercise, the users receive immediate feedback.
As an Edumatic coach, you can check their results in the Edumatic reporting modules.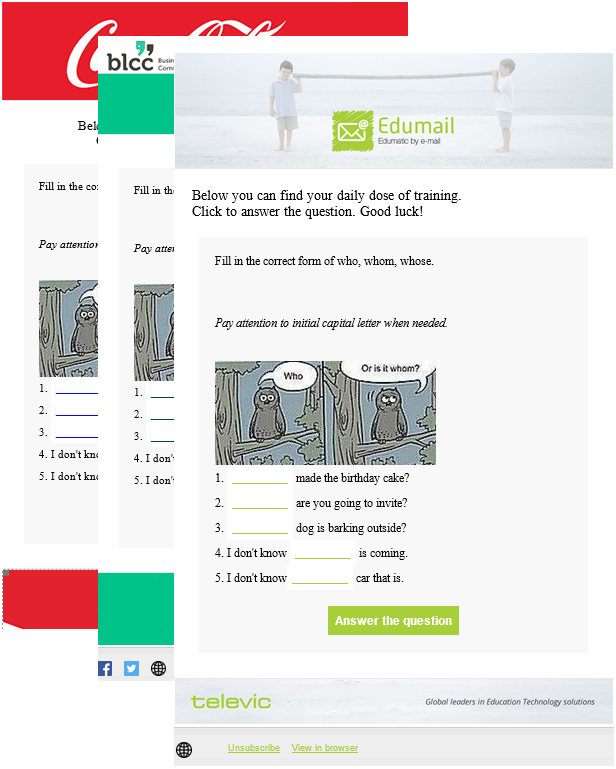 The following exercise types are supported in the Edumatic Edumail module:
Multiple choice
Fill gaps
Contact us if you want to explore the possibilities of the new Edumail module.
Support for formative assessments
Edumatic now supports formative assessments allowing the users to check their answers, receive feedback and see the solution without having the possibility to change their answers.
As soon as the users hit the correction button, their answer is frozen. They can no longer change their answer after having seen the correction.
To create a formative assessment, edit the player template of your assessment and activate the correction, feedback and solution buttons: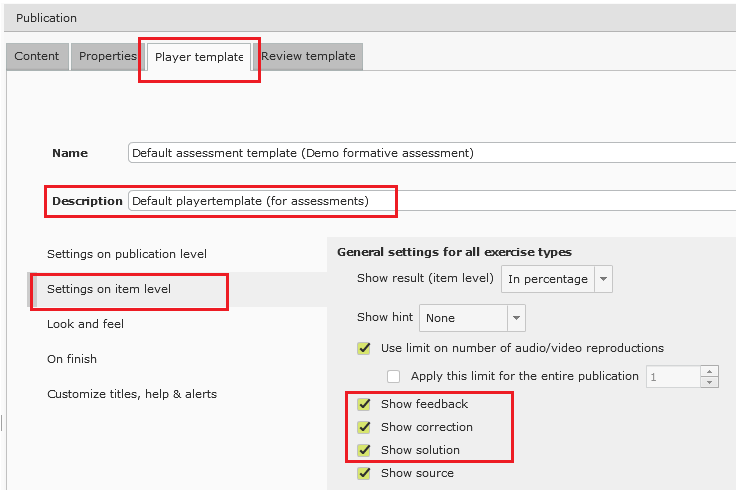 This option is available for assessment publications only. In practice publications, the users can change their answers an unlimited number of times, even after having seen the correction and solution.
Export user name in advanced reporting
In the advanced reporting module, a new option allows you to show the user name in the Edumatic report.
To activate this option, proceed as follows:
Create a new report in the Advanced reporting
Click Grouping and columns.
In the Users section, select User name.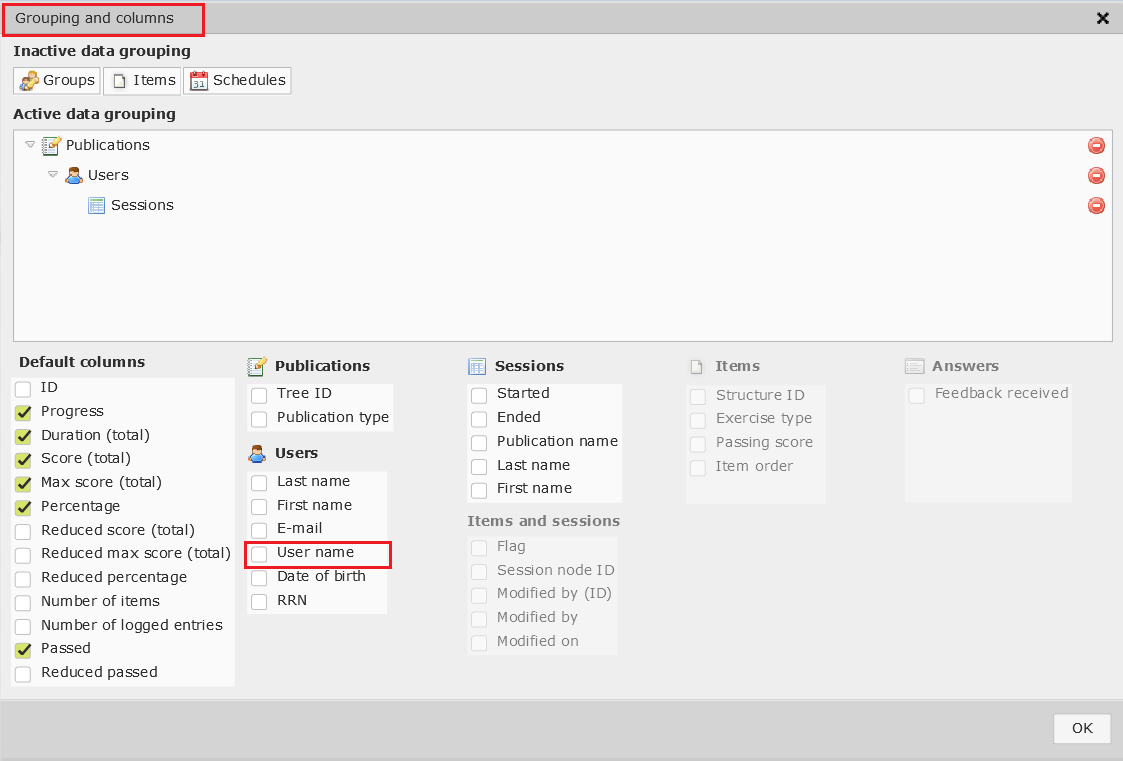 Changes to the CSV export:
When exporting the report to CSV, an extra column is added with the user name.
Please note that the title of the original column "user name" has been changed to "last name" + "first name".
Update Economatic types
The exercise types:
Balance
Income statement
Income statement – processing
have been updated to conform to the guidelines of the Central Balance Sheet Office (see https://www.nbb.be/en/central-balance-sheet-office).
Change in Journal:
Starting from Edumatic V3.23, two decimals are shown by default behind the comma in Journal items.
Illustration: