New look and feel for Edumatic portal and player
In Edumatic V3.27 a new look and feel is used for the Edumatic portal and player.
Edumatic portal
See the illustration below for an overview of the new features in the Edumatic portal: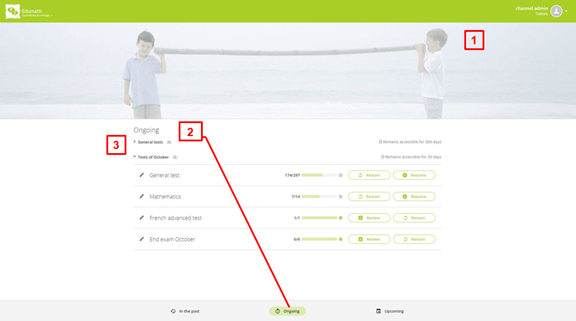 Header image

A header image can now be used in the Edumatic portal.


Schedule filters on separate pages

The schedule filters (In the past, Ongoing, Upcoming) are now displayed on separate pages.
By default, the portal opens on the ongoing schedules.


Collapsible schedules

Schedules can now be collapsed.
The number of publications in a schedule is displayed next to the schedule title.
Example of a customer's portal in the new look and feel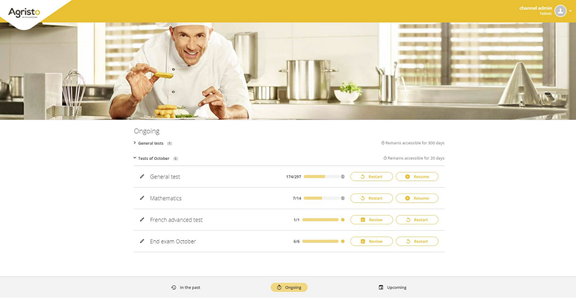 If you are interested in using a header image on your portal, please send us your image via support@televic-education.com and we will update your portal skin.
Edumatic player
The component overview page has been refreshed.
Illustration: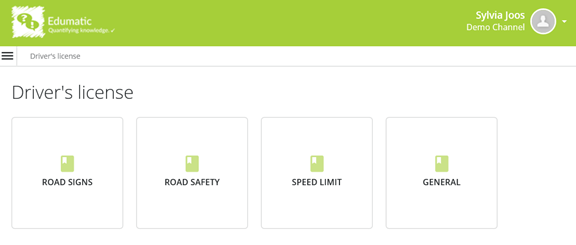 The icons in the navigation tree have been updated: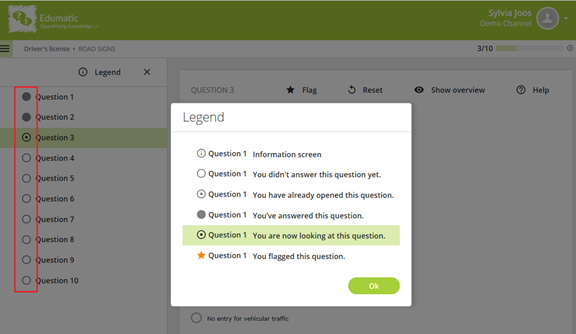 A progress bar is shown at the bottom of the page.
Illustration: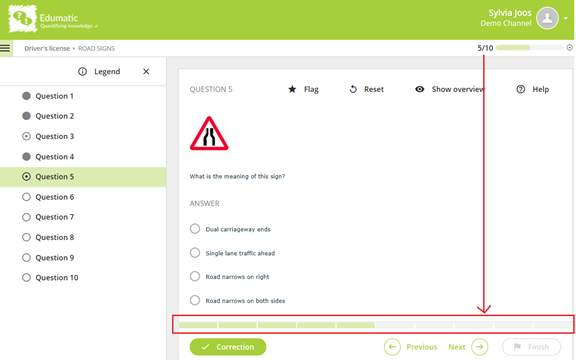 Optimized skinning is applied to the different item types to assure an improved usability, such as:
More contrast for radio buttons and check boxes in the multiple choice questions
More contrast for the columns in drag and drop to columns.
Tab labels in cases are now bold.
Etc.
Responsiveness
The responsiveness of the Edumatic portal and player is optimized for use on tablets and smartphones.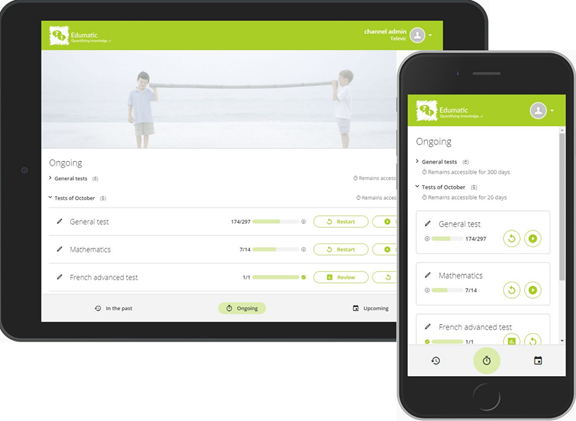 Note that a scrollbar will be shown for content that cannot be resized.