The Room screen
This image gives an example of the room screen in interpreterQ v.1.x :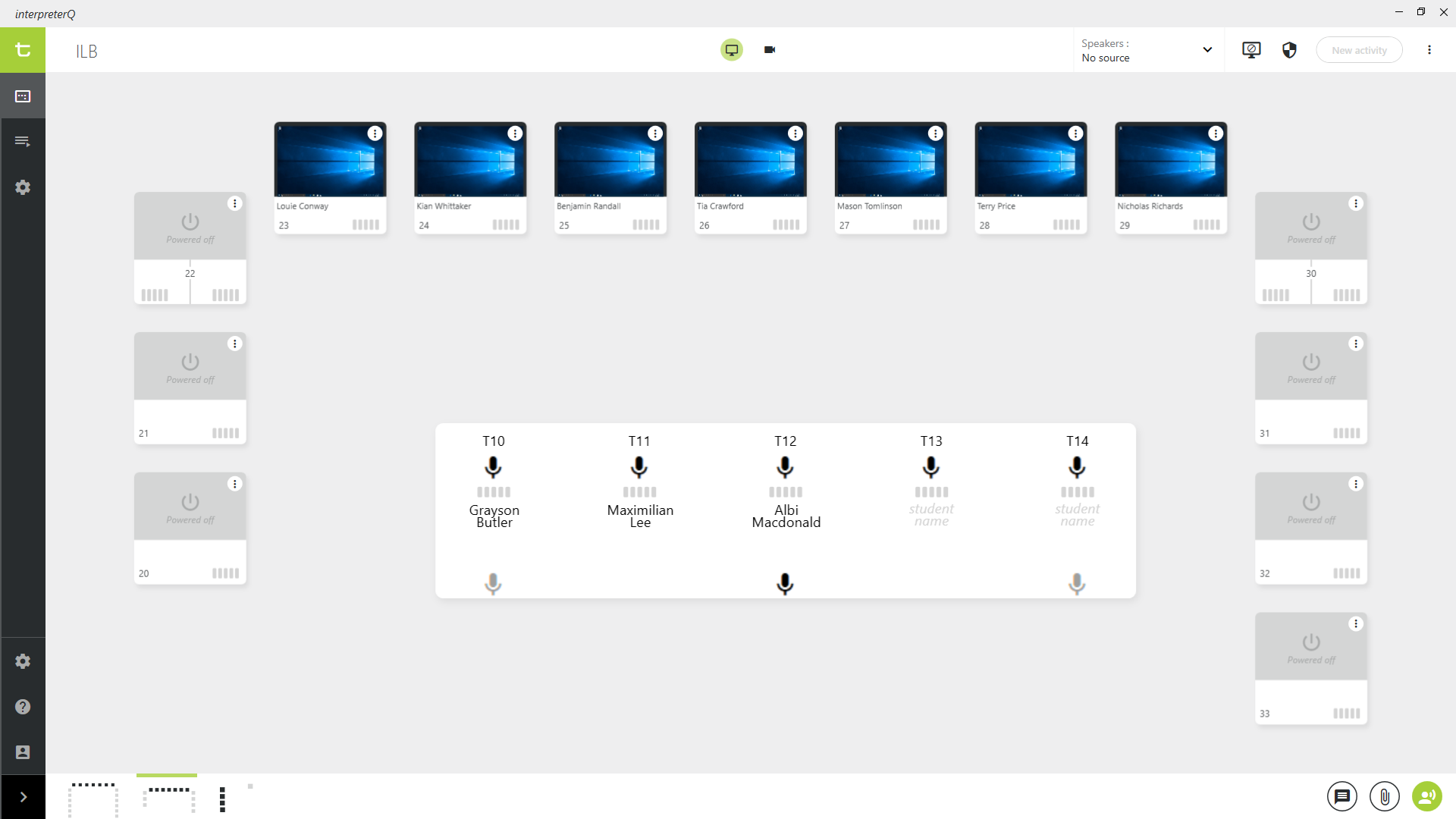 From interpreterQ v.2.0 on, with the introduction of "recorded delegate" functionality (students seated around the conference table), the room screen has completely been revised :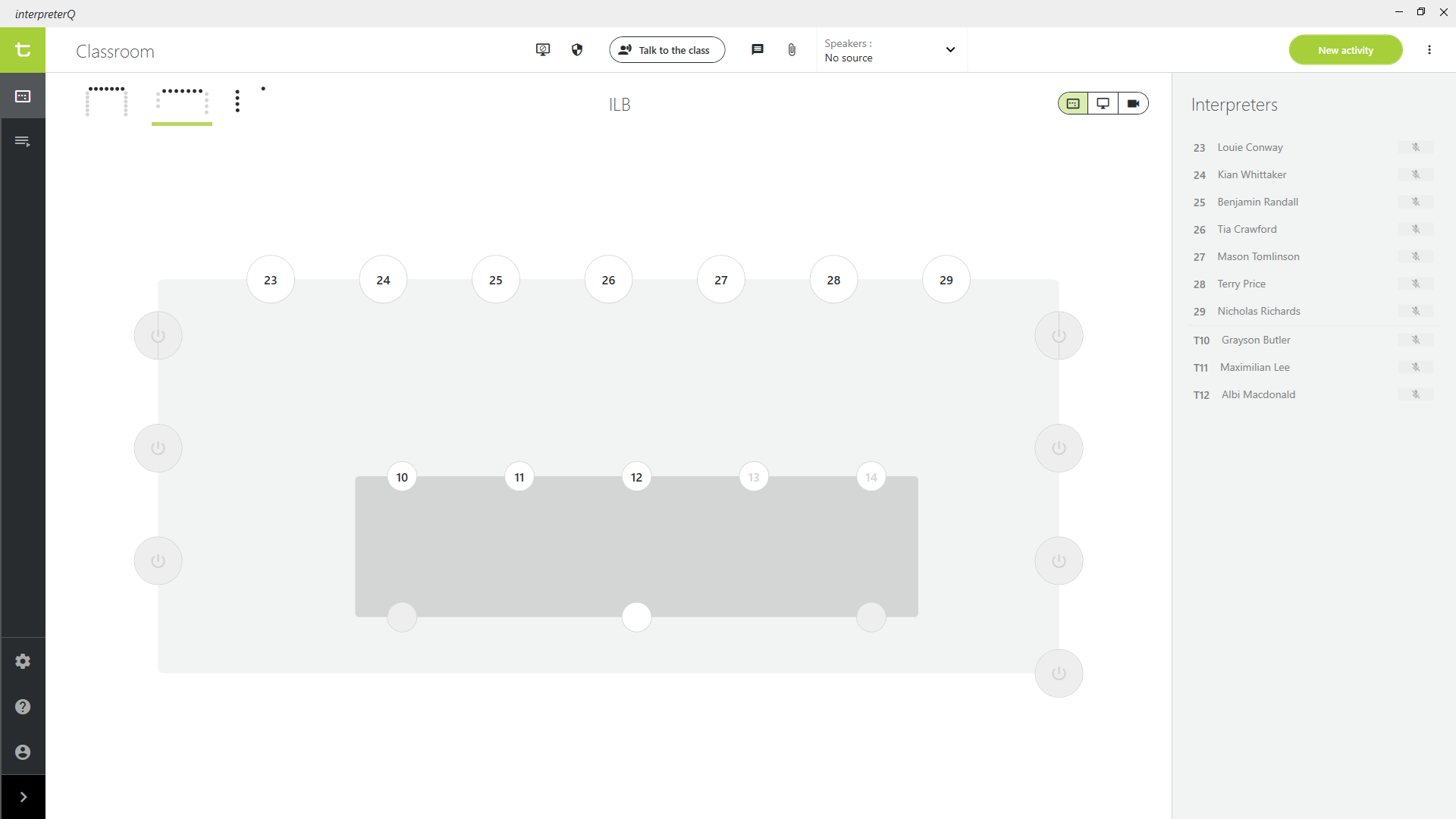 More info on the new room screen and its functionalities can be found in a separate article about this user interface upgrade :
The renewed user interface of v.2.0
Useful features
A few useful features are directly accessible from the overview screen:
Talk to the class: while the teacher can easily talk to the students by using the conference system, doing so through the integrated interpreterQ software offers extra benefits, like automatically activating the floor signal on all student headsets.
Send any type of file to the booths: speech keynotes, terminology lists, exercise instructions…
Send a text message to the booths, in order not to interrupt a speech or interpretation.
Select what is played on the classroom loudspeakers, and adjust the speaker volume and balance
Startup and system check
The teacher can use interpreterQ to start up all booth computers at the start of the day. A system check can give a clear indication if anything is wrong with any part of the conference hardware.
Blank screen
The teacher can activate a blank screen on all student PCs by clicking the Blank screen button

on top of the screen.
Restricted mode
The tight integration with the hardware also allows to put all interpreter desks in a "restricted mode" for tests. In this mode the students are no longer able to use the "relay" functionality of the interpreter desks.
To activate the restricted mode, click the restricted mode button

.