Symptom
The Edumatic backoffice doesn't open anymore when I navigate to it from assessmentQ.
You get the following screen in: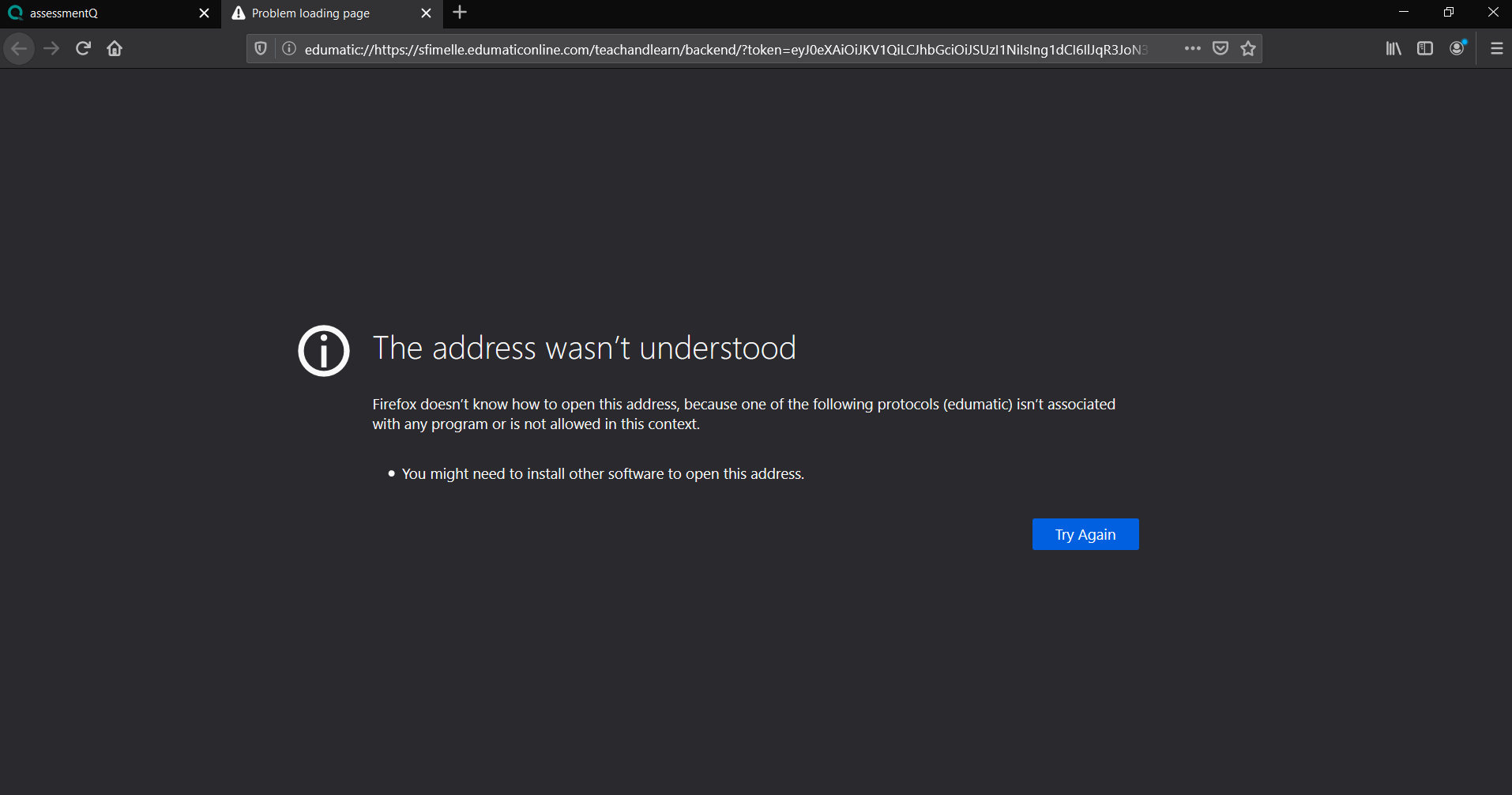 Cause
The Edumatic Desktop application is activated for your channel, but the application itself is not installed on your computer.
Solution
Install the application on your PC. Contact the support desk for the installation file: support@televic-education.com.