Background
The open question allows you to test your users'
critical thinking
understanding of certain subjects
writing skills
knowledge on a specific subject
The open question in assessmentQ contains the following features:
displaying a pre-filled text to the user
showing a Model answer as solution
using keywords for automatic correction
detecting negations within a certain range around keywords
limiting the length of the user's answer
using different scoring mechanisms
Procedure
Proceed as follows to create/change an open question:
Click + Add in the folder where you want to add the new item.
Select Open Question.
Result: The content panel of the item opens.
Enter the item name in the breadcrumb trail at the top.
Click in the content block and enter the instructions.
Click Add Block if you want to add an additional content block.
Click in the Model answer block if you want to:

add pre-filled text to the answer. By default, this text is shown to the user, but he can still modify it.
limit the number of characters or words the user can enter to answer the question.
add a model answer. The model answer is shown to users when they click on Solution.
add keywords. More information.
enable negation detection. More information.

Click Preview to preview and test your item.
Illustration: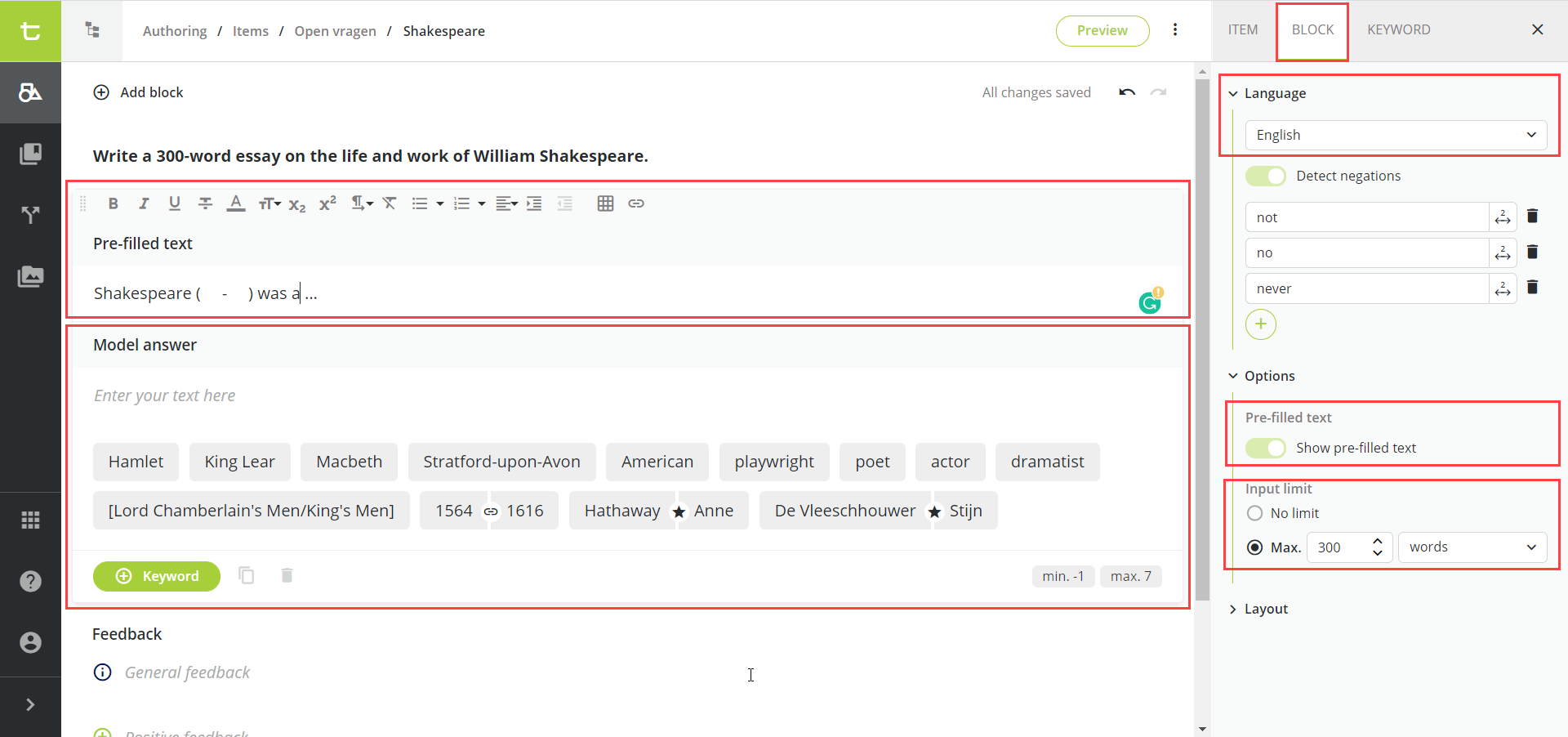 Preview in the assessmentQ Player: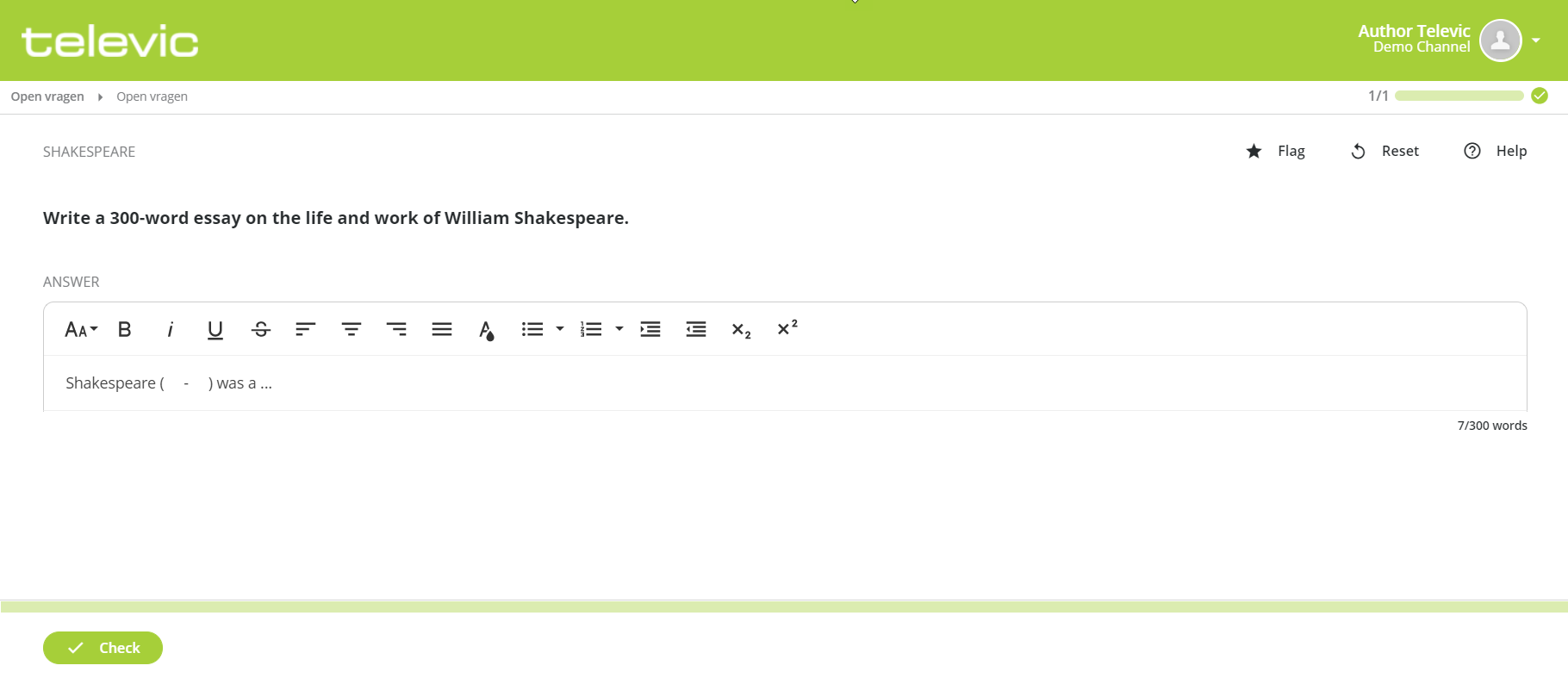 Item-specific options
When you open the Item tab, you can change an open question into an information page:

More information