You can distribute your assignment, secured by SEB, to your candidates in the usual manner:
on the assessmentQ portal
by means of an access code
by integration with an external platform
When a participant launches a publication that is secured with SEB, a 4-digit SEB code is shown :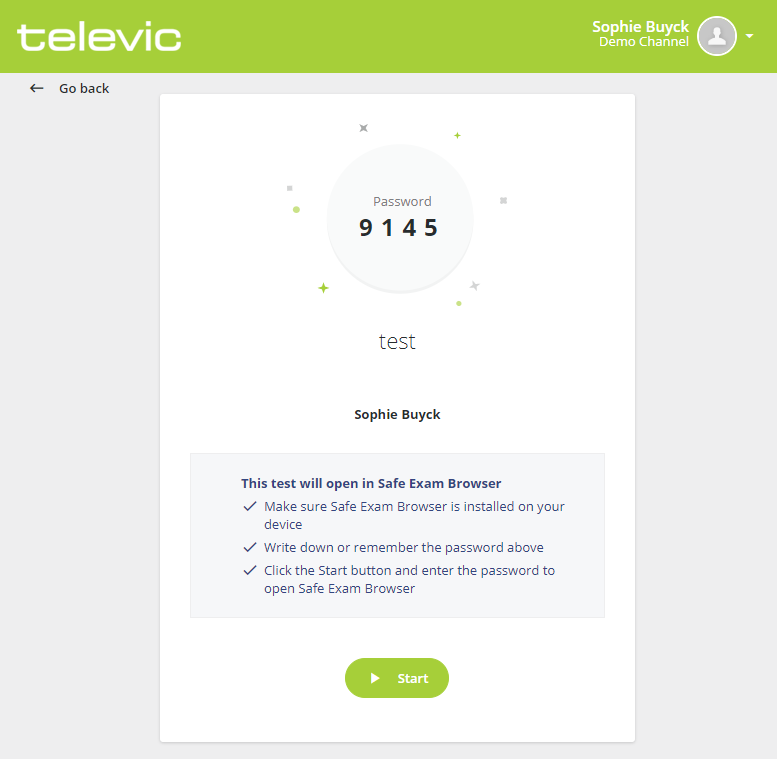 The participate must write down or remember this code and enter it on the next page to open the exam in SEB.
Note: This code can also be used later, for participants to review their exam.
Result: The exam will be opened in SEB. When the participant finishes the exam, SEB is automatically closed.