Moving separately
Click on the item / folder you want to move and drag and drop it to the required place.
You can drag and drop and item in another folder and a folder in another folder.
You can drag and drop in the the tree or in the table.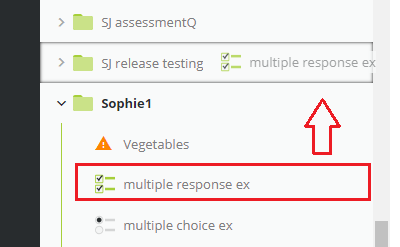 Moving bulk
In assessmentQ you can still move items and folders separately, but also in bulk. 
Click on  on the top of the page.
Checkboxes wil appear next to the items or folders.
Check the boxes of the items or folders you want to move.
Select Move in the menu on the bottom of the page.

Now you can choose where you want to move your item or folder to.