Overview
In these release notes
assessmentQ 2.0 is a major release and comes with many new modules and features:
New module Assignment Templates
An assignment template is a group of settings that together define the behavior, look and feel, texts, and labels of your assignment. The administrator can create as many assignment templates as you need in the Assignment templates module. The authors in your organisation can then easily select them when creating assignments. This process makes creating a new assignment both flexible and fast.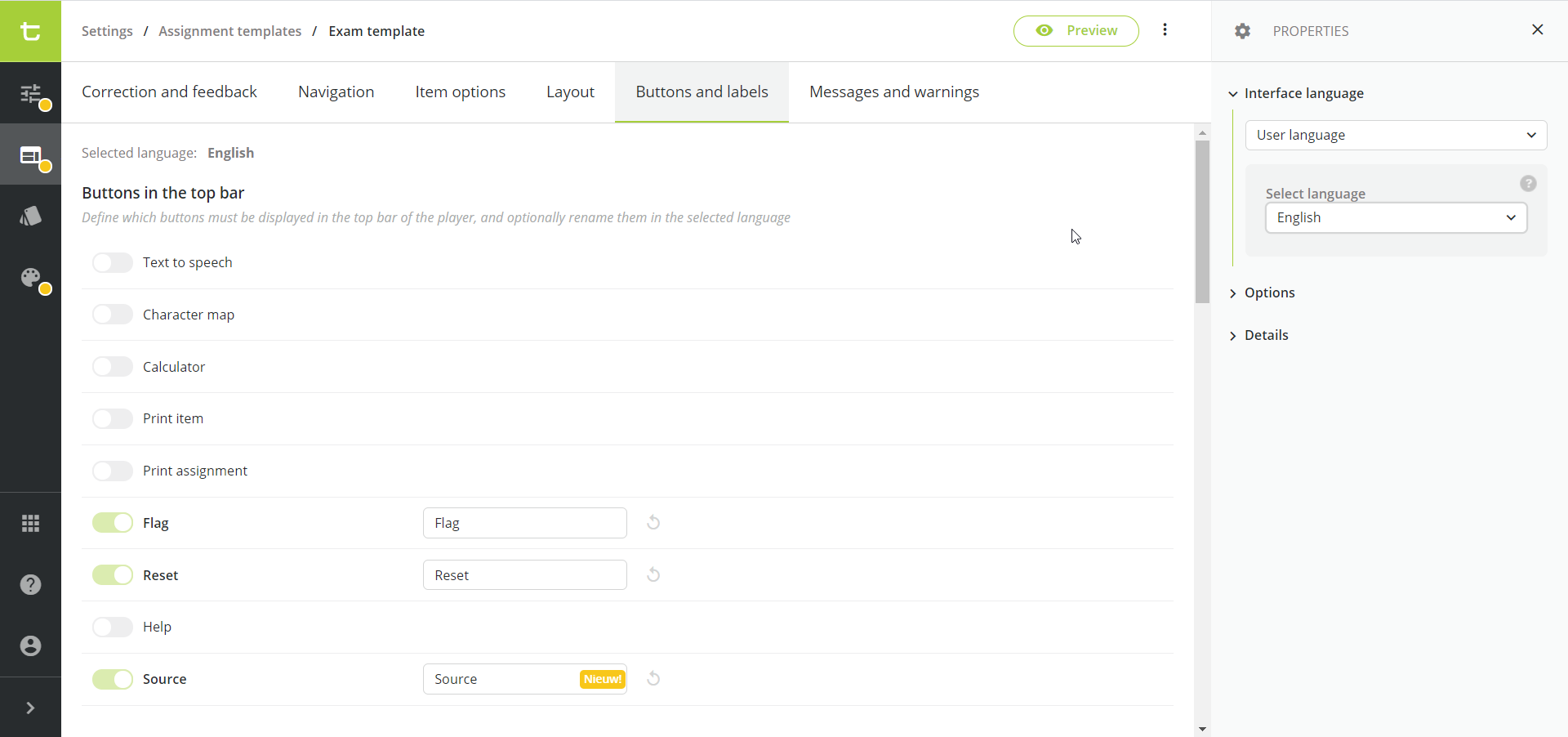 New Module Assignments
The Assignments module (formerly called Publications module) has been recreated with usability in mind: in a few simple steps, an author can create a new exam or exercise. Assignments can now be edited until a user has actually started them, and contains useful new features, such as an assignment history, the possibility to send confirmation e-mails to users who completed it, or the option to order all items alphabetically with one click.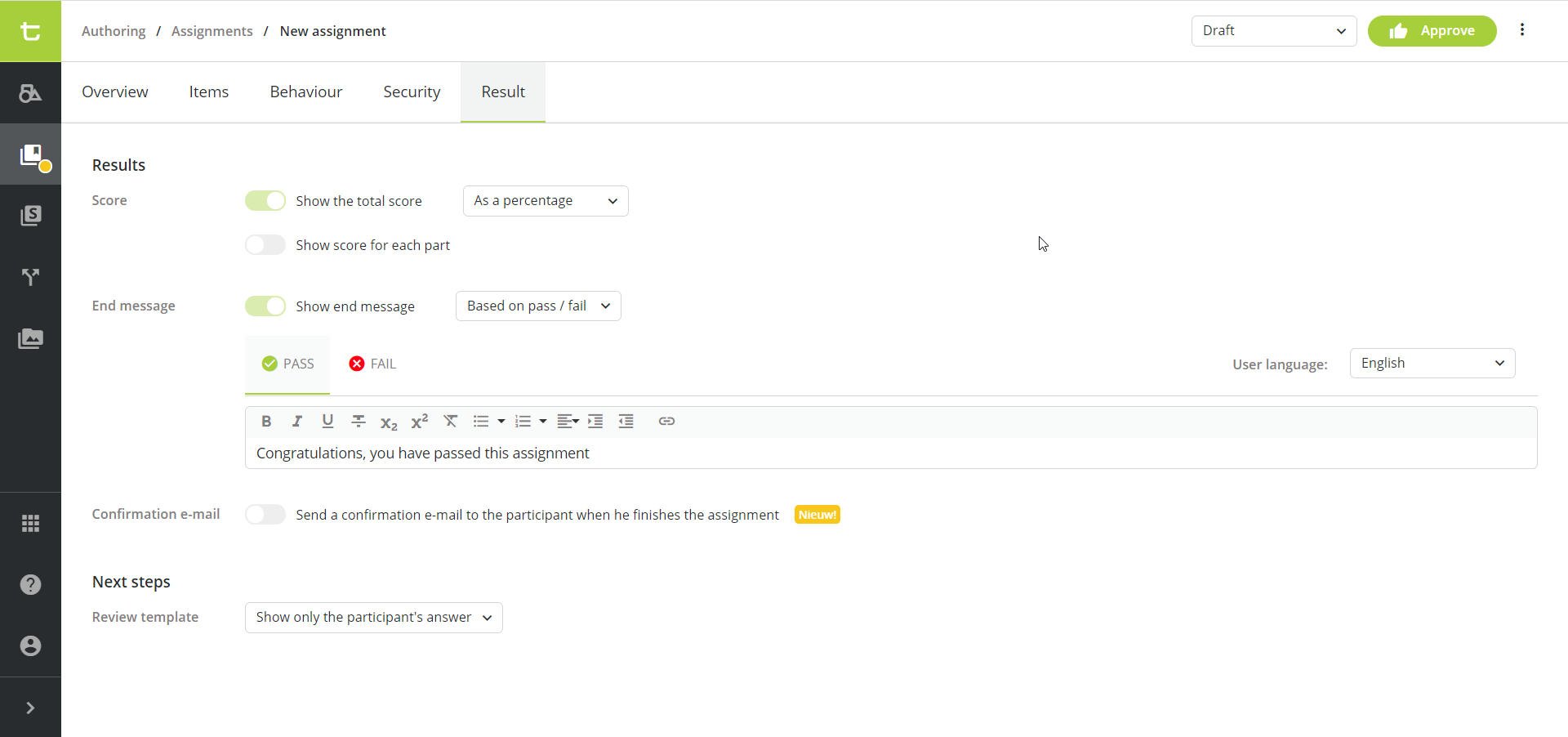 Uploading your logo
Administrators can upload the logo of their organisation in the new settings module. This way, they manage the branding of assessmentQ e-mails and PDF exports.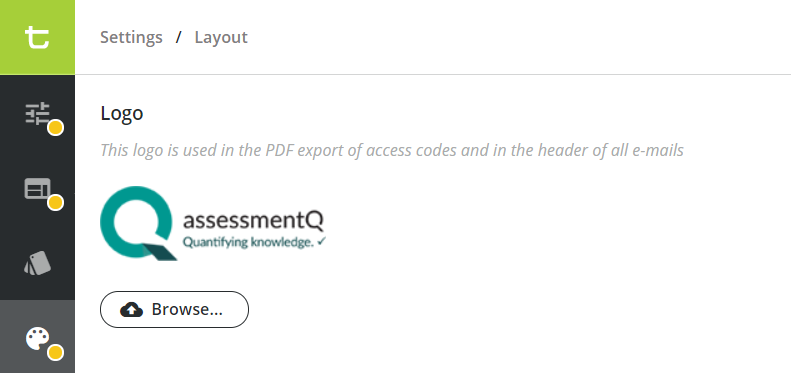 Defining the default review template
To prevent that authors have to select the review template your organisation prefers over and over again, the administrator can now select the default review template for your organisation. This way, the assignment creation process becomes faster and less error-prone.
Easily resetting a multiple choice question with guess correction
When you use multiple-choice questions with guess correction, your participants can now select the answer they want by clicking it, and deselect it again by clicking it once more. This intuitive way of working makes them feel more at ease when taking hard multiple-choice exams.