What?
In the Analysis module, you can select an assignment and will see a list of all items of the assignment. For every item you can see how many participants answered it in total, and how many answers were correct, partially correct or wrong.
This allows you to analyse the quality of your items and to improve the items for future use.

Note: For an exam, every participant typically only has one session (or one attempt). For exercises, participants can retry and thus have multiple sessions. All sessions are taken into account in the statistics displayed for exercises. So if a participant has retaken an exercise 10 times, his data (correct/incorrect/partially correct) will be taken into account 10 times in the statistics.
Answer details
Click through on a question from the analysis report to see the details and distribution of answers.
The summary shows the type of question, the distribution of answers (correct, incorrect, partially correct, unanswered), the specific answers and the time spent on the question.
Currently, the following question types are supported:
Multiple-choice questions
Multiple-choice questions with multiple correct answers
Text completion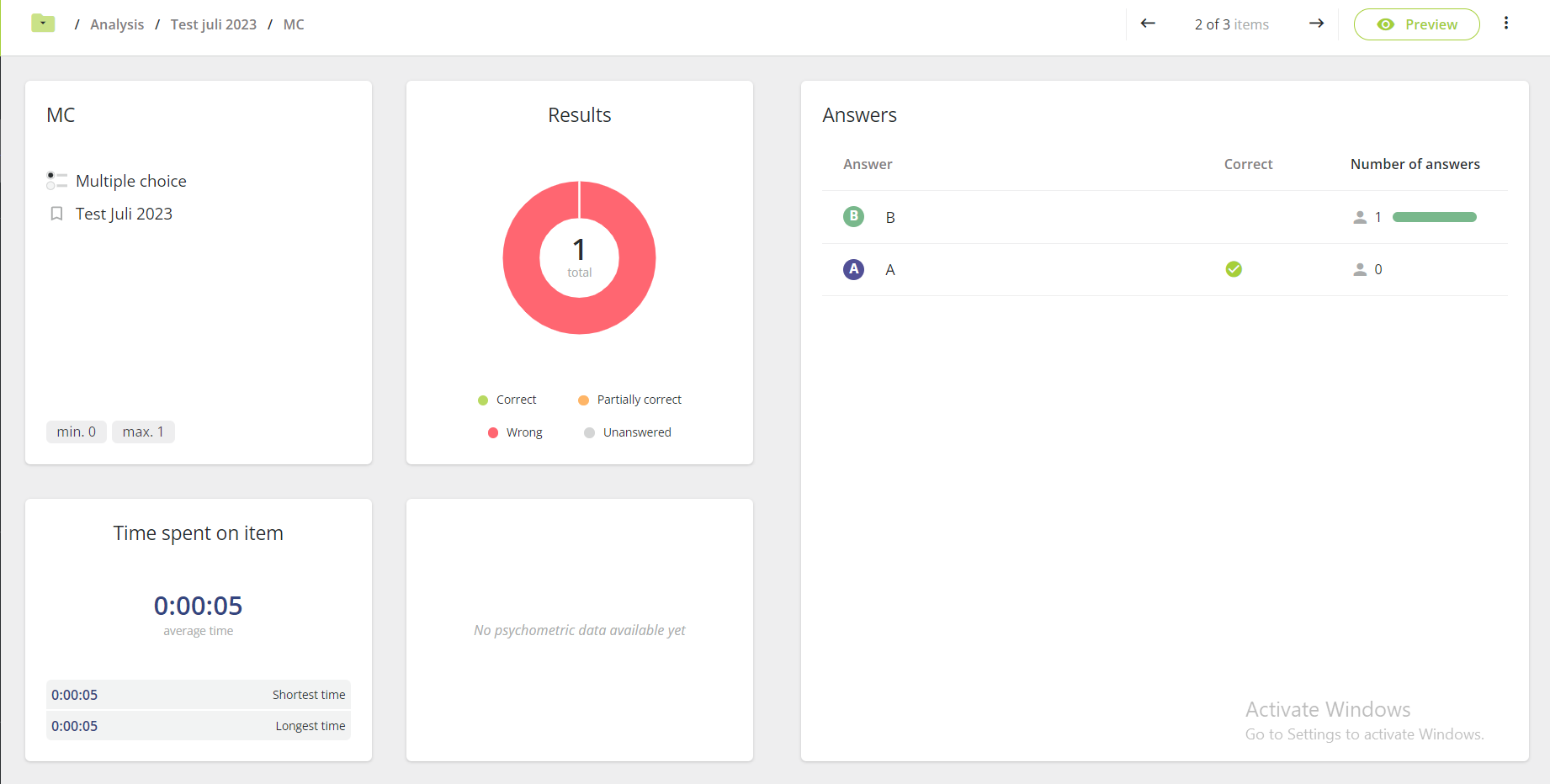 Excluding questions
Based on the analysis of the answers, you can decide to exclude questions from an assignment after it has been taken by the participants. You have two options to exclude questions: you can either eliminate questions or you can neutralise questions.
When a question has been eliminated or neutralised, the participant will no longer see it when he reviews his assignment. He will see a message that the item was neutralised or eliminated.
Answers to neutralised or eliminated questions are still displayed in the Grading module, but their score cannot be changed anymore and a message explains why.
When a question is eliminated or neutralised, this will immediately be visible in the reporting, so the reporting is always up to date.
More information