Background
An Appropriation of profits gives a breakdown of how a firm's profits are divided up. In the appropriation of profits item, end users need to divide the profit into several categories.
With this item type:
end users can learn how to complete an appropriation of profits.

teachers can test if an end user can fill in an appropriation of profits.
See the example below: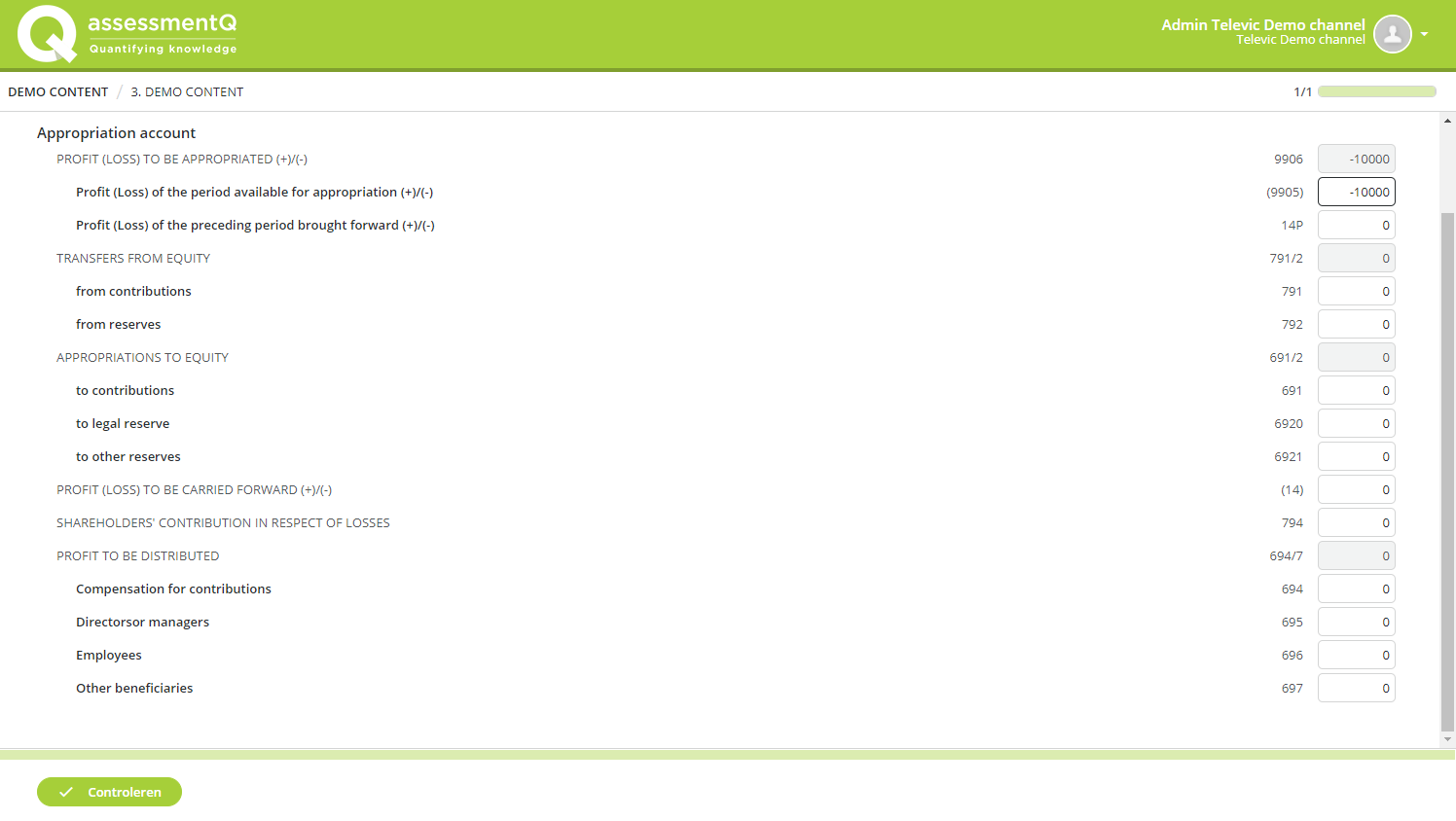 Procedure
To create an Appropriation of profits item, proceed as follows:
Click +Add in the folder you want to add the item.
Select

Appropriation of profits.
Result: The authoring screen of the item opens.
Enter the item name in the breadcrumb trail at the top.
Add instructions by adding a content block and entering the instructions.

Click in the

Interaction

block to select a model for your appropriation of profits.

Result: The selected model is displayed in the item.
Complete the empty fields with the correct values. The sum is calculated automatically.
Click

Preview

to try out your item.
Item specific options
Scoring
Score per item: Define the maximum and minimum score for the item. All gaps need to be correct to get the maximum score.

Score per gap: A score is given for every correct gap.
Select 'only include gaps containing a value' to avoid that blank gaps are being scored as well.

Options
Show or hide the account numbers. These numbers are shown next to the corresponding account of the selected model.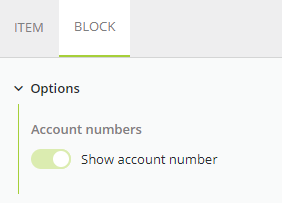 More info