Background
The upload file type makes it possible to let participants upload a certain file they created.
Graders can download these uploaded files and grade them in the grading module.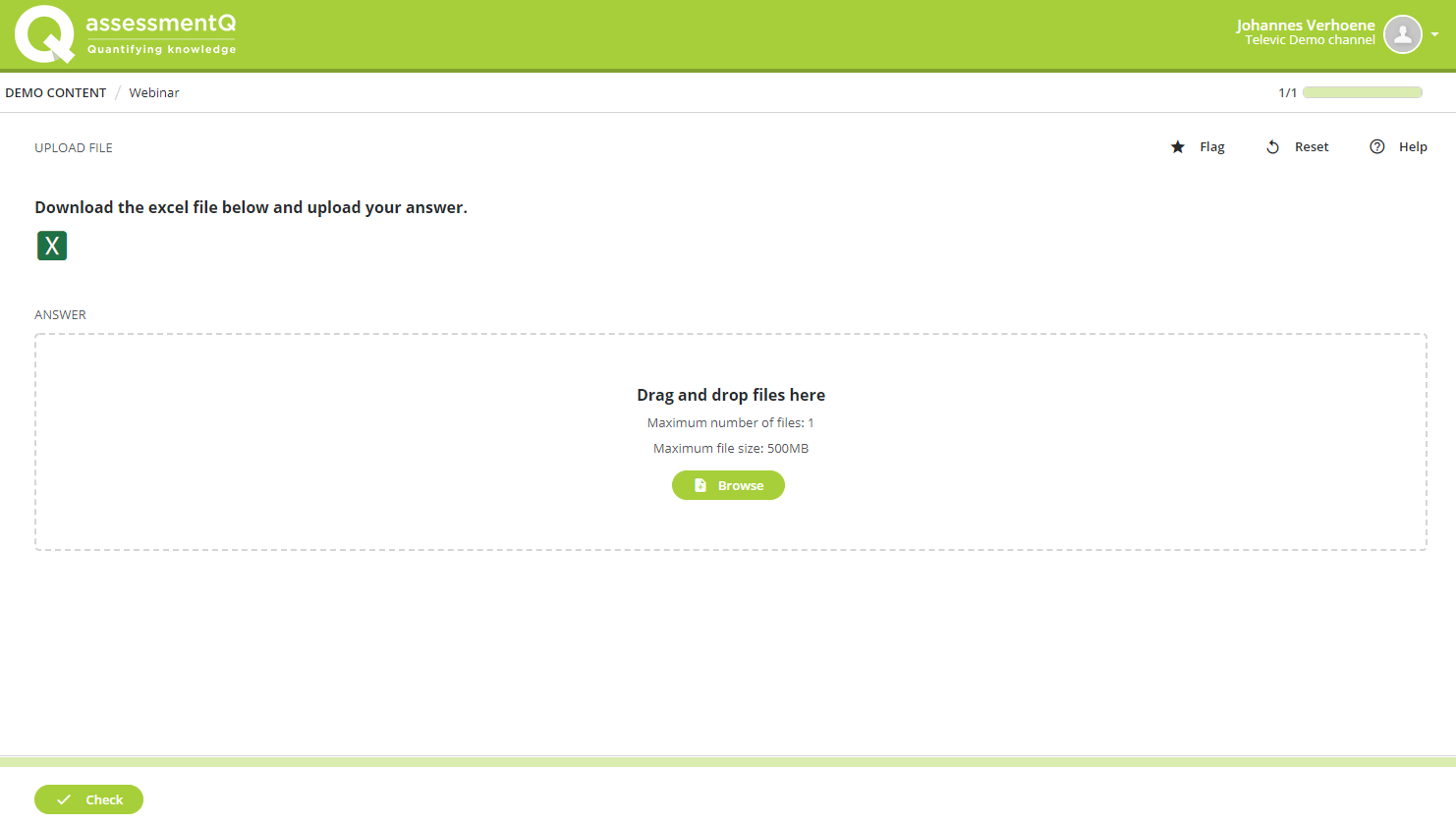 Procedure
Proceed as follows to create an upload file item:
Select Authoring in the central menu of assessmentQ.
Go to the Items submodule.
Click in the folder in which you want to add your item.
Result: An overview of the item types appears.
Select Upload file.
Result: The content panel of the item is opened.
Add the question and instruction in the content block.
Item specific options
When you select the Interaction block and open the tab Block, you can change optional upload settings.
Limit the number of files that can be uploaded
Allow all or limited file types that can be uploaded by the end user.
Supported file types
The following file types are supported in an upload file item:
Images (.jpg, .jpeg, .gif, .png)
Audio / video (.mp3, .mp4)
Documents (.pdf, .doc, .docx, .odt)
Presentations (.ppt, .pptx, .odp, .pps, .ppsx)
Spreadsheets (.xls, .xlsx, .ods)
Access / database (.accdb, .accda, .accde, .mdb, .mda, .mdf, .mde)
Other (.pub, .html, .htm, .zip)
Additional options
Learn more about adding assets, adding feedback, selecting the correct scoring mechanism etc in the section The assesmentQ item bank.