Background
Metadata are key-value pairs. So all metadata keys (e.g. item difficulty) have a certain value (e.g. easy, normal or difficult for the key "item difficulty").
The administrator defines the keys, and the author adds these keys to their items and selects a certain value.
Metadata keys that belong together are grouped in metadata libraries, which are also managed by the admin.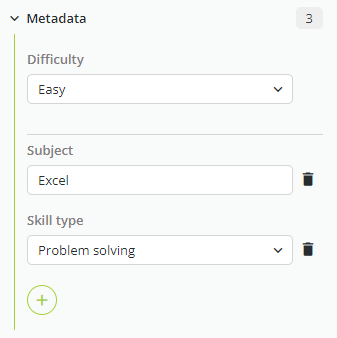 Functionalities
Metadata can help you in various ways:
You can search for metadata in the item bank.
You can create a scenario based on metadata.
You can add metadata to the item overview in the item bank.