Background
The conjugate verbs item is an AI-powered beta item which automatically detects verbs in an English or French text. The verbs are replaced by an empty gap, the participant needs to complete the gap with the correct verb and tense.
More information about Beta features: Enabling beta features.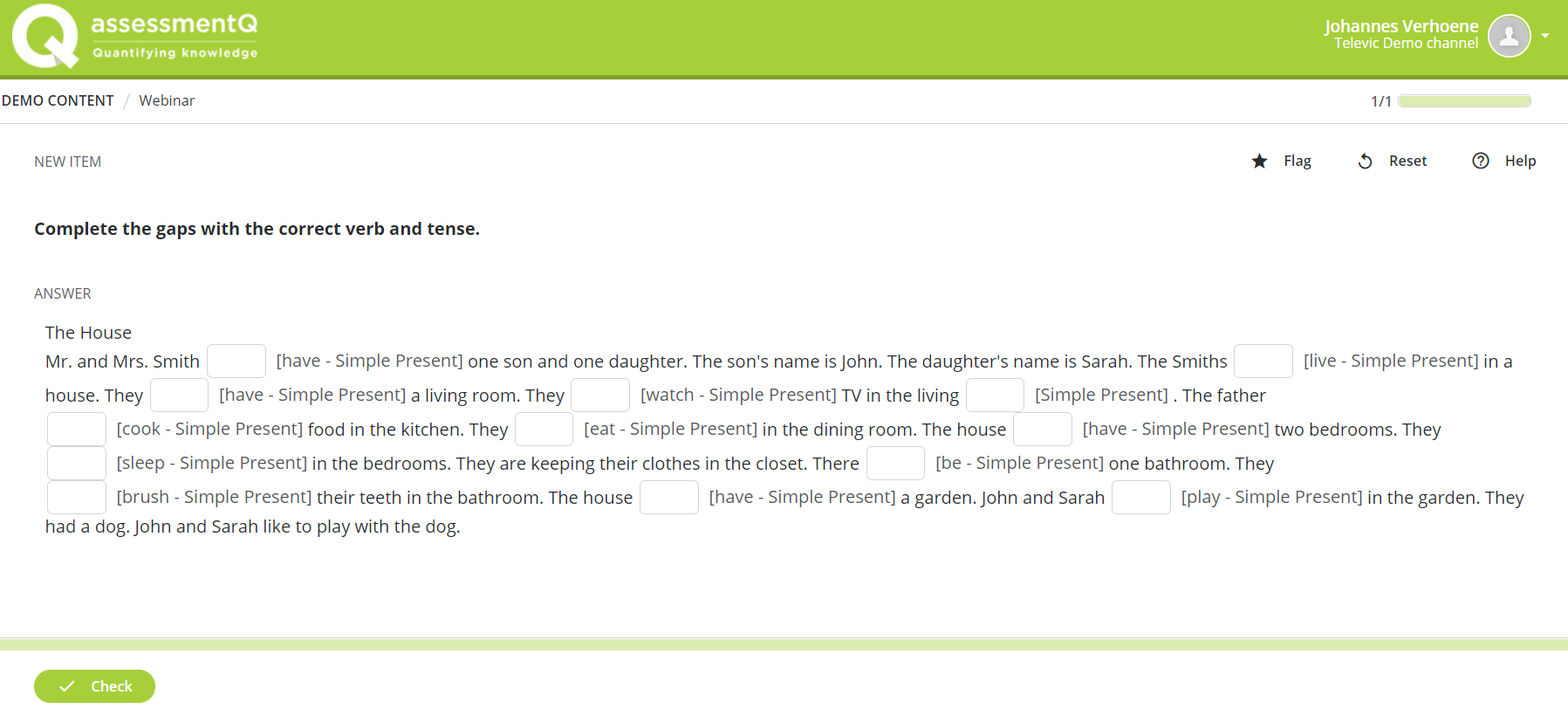 Procedure
Proceed as follows to create a conjugate verbs item:
Select Authoring in the central menu of assessmentQ.
Select Items

in the navigation bar on the left-hand side of your screen.

Open the folder where you want to add the item.
Select and choose. Make sure the beta feature is enabled: Enabling beta features
Click + Add block to add a new text block and enter the instruction.
Type or paste a text in the interaction block.
Select the correct language and click Detect verbs.

Result: The used tenses in the text are shown.

Select at least one tense you want the participants to use and press Insert.
Result: A gap is created for every verb with this tense. The infinitive is added after the gap.



Note: Because this is a beta feature, it's always important to check the gaps, infinitives and tenses. Click on a gap and check the answer, infinitive and tense on the right side.

Additionally, you can add new gaps using the +Gap button at the bottom of the interaction block.
Item specific options
On the level of the interaction block, you can decide whether the tense of the verb must be shown or not to the participant.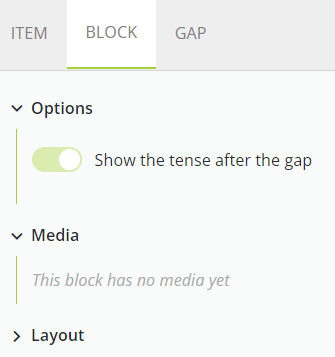 Additional options
Learn more about adding assets, adding feedback, selecting the correct scoring mechanism etc. in the section The assessmentQ itembank.