Screen layout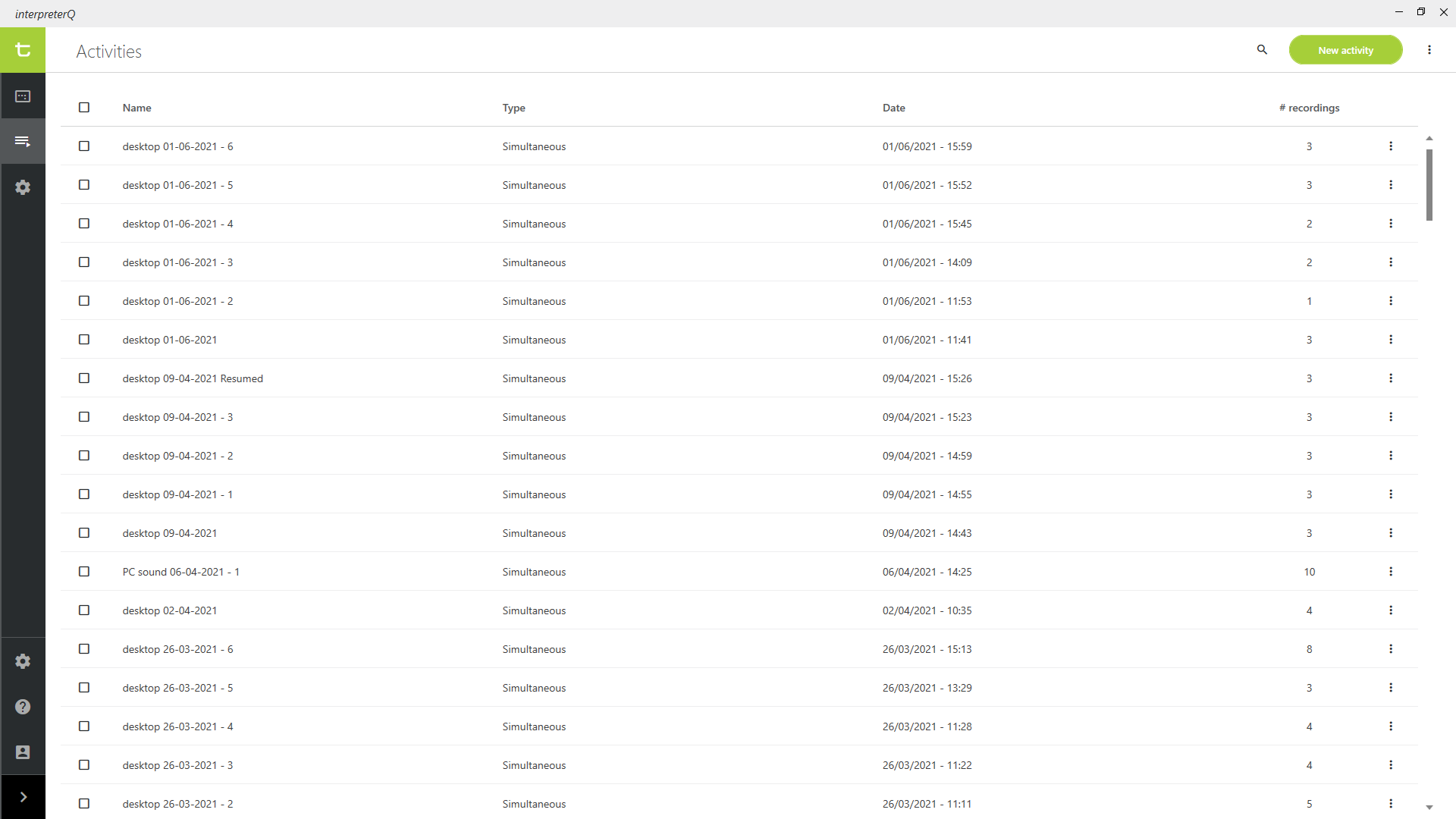 Selecting an activity
To select an earlier activity for review, proceed as follows:
Go to the Activities screen.
Optionally use the Search bar on top of the screen to filter the activity list.
Click on the activity in order to open it in the review screen.
Deleting activities
To select multiple activities, tick the checkboxes in the activity list.
You can now delete the selected activities on the student PCs, and optionally also on the teacher PC.