Background
During an interpreting exercise, you can add a marker when something catches your attention, so that you can return to that point during the review phase.
Placing markers is explained here.
Procedure
During playback of an interpretation recording you can easily jump to any marker by clicking the < or > buttons next to the time bar. The marker positions are shown as small dots on this time bar.

Additionally you can add text feedback on those marker positions, by clicking the small text balloon icon in the lower right corner of the review screen.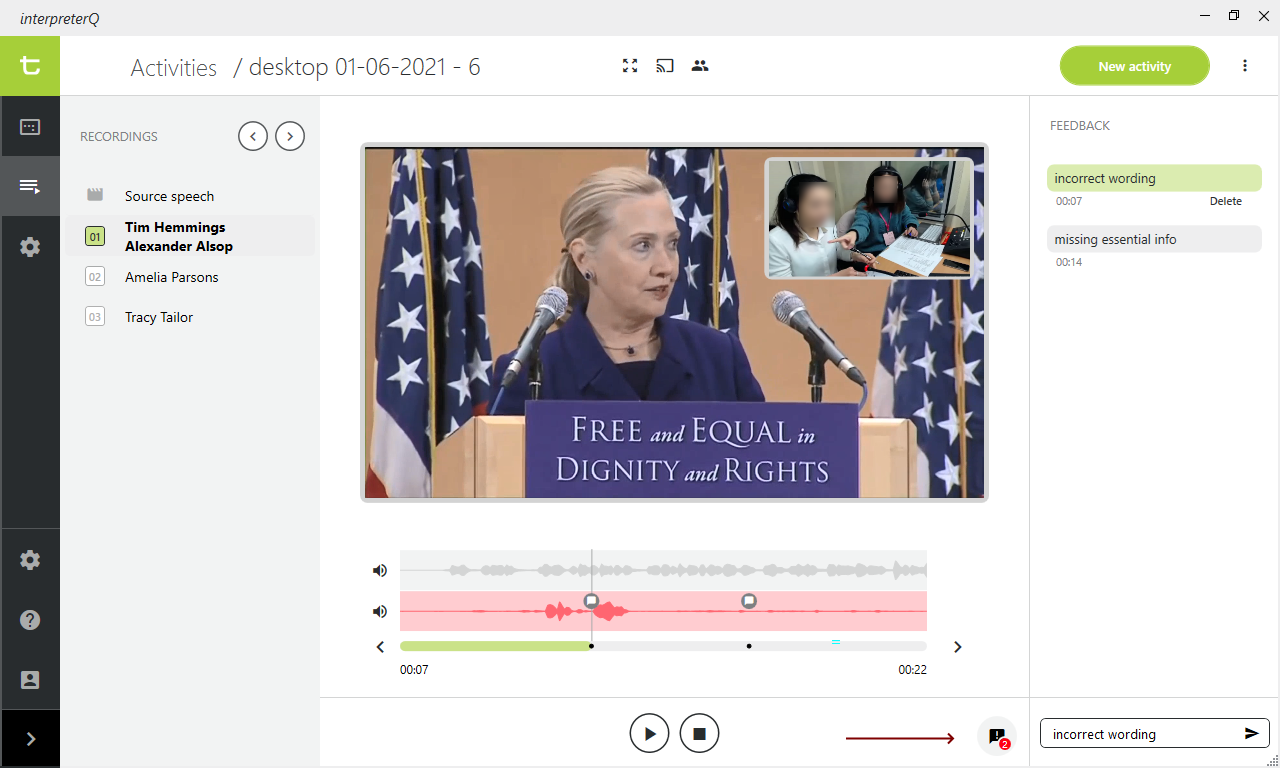 It is also possible to add feedback on any position in a recording, without having added a marker during the activity. When entering feedback this way, a new marker will be inserted on the current position of the recording, and the feedback will be linked to that marker.